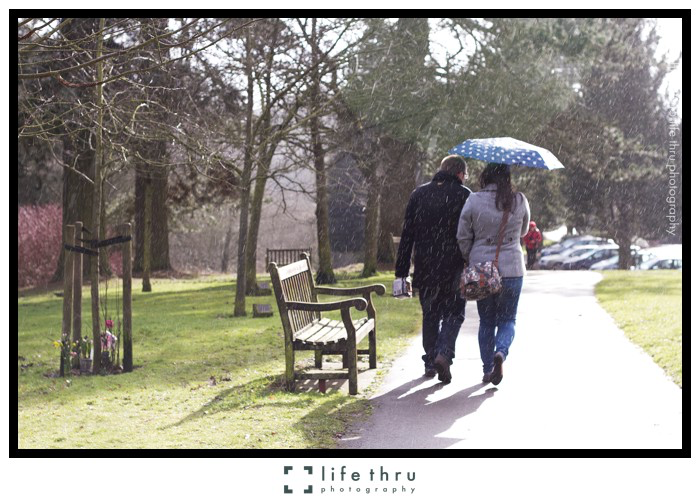 Its a funny thing, weather.  Especially in the UK.  One day it's fine and sunny.  You get ready for a photoshoot, and start to take shots, when all of a sudden, it decides to snow on you.  That's exactly what happened here…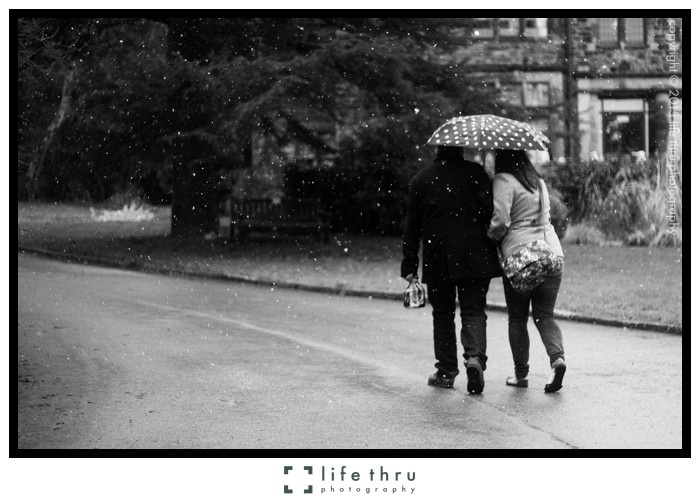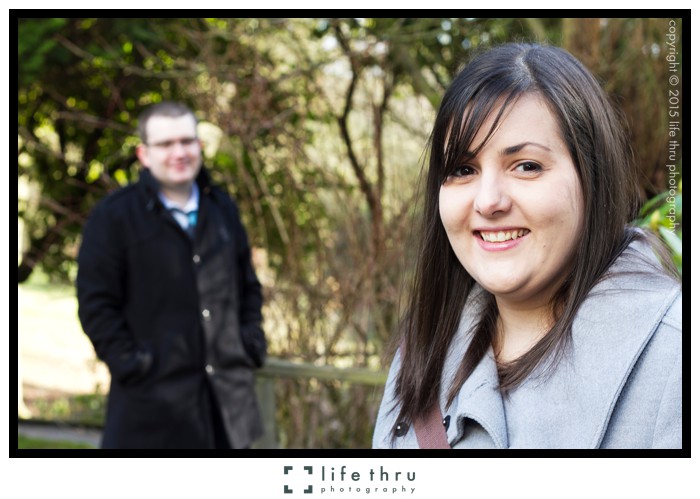 Lindsay and Liam are (to be quite truthful) camera shy.  Therefore, I try to ascertain (as I do with all my clients) how they react to the camera when I'm there directing at them with "Stand here, and move your waist this way" before posing them into a look that just doesn't seem to view well with the subject.  Therefore these eShoot's are a perfect way to find that out as well as for the happy couple-to-be to try and relax with how I work with them.  This day of all day's, the weather seemed to be against me…or was it?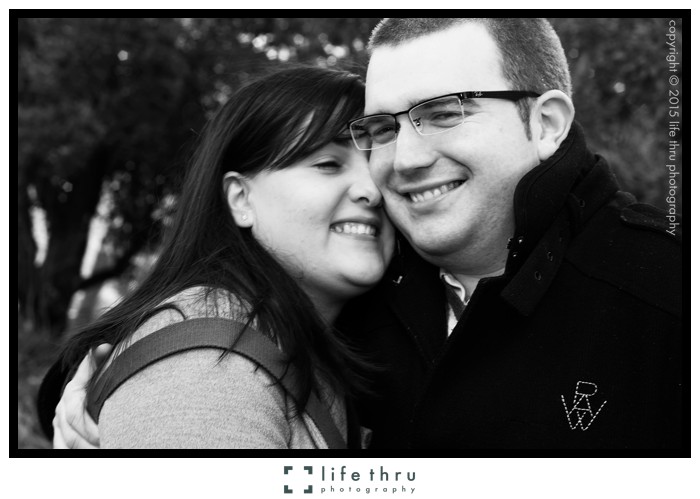 It brought me back to the subject of "What happens it the rain comes out on my beautiful day – my photos would be ruined!"
On the contrary…
I believe that no matter what the weather (so long as it's not a full on tornado, ripping through the streets like something form a disaster movie, the weather can make really good photos.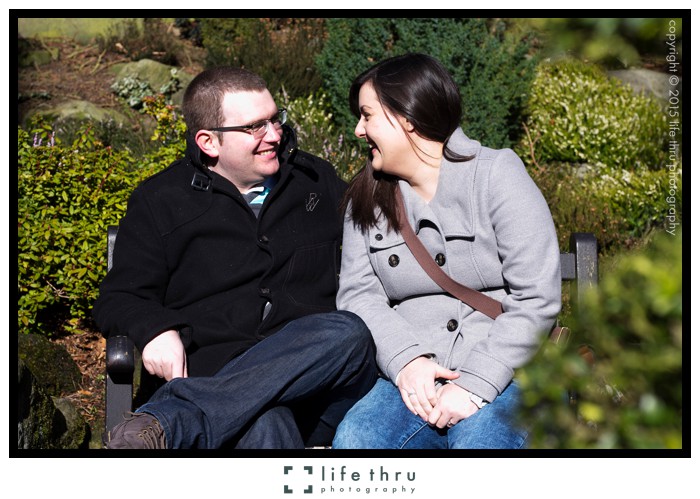 With a little bit of encouragement, I'm sure we can pose for photos in the rain.  It doesn't matter that your dress will get wet, so long as you have fun.  The difference the weather makes will give you the most unique wedding photos of all.  Coupled with the correct lighting and the artistic way of the lens, some fantastic photography can and is captured when the weather takes a turn.  So my advice for you, don't worry about the weather!  Just be prepared.  Make sure you have your wellies with you and a bunch of white umbrellas as these will be brilliant props.  As for the snow on my eShoot day, well, it made for some interesting views, even if it did cut it short, but if we have had our wits about us, and prepared for a snow day, we could have had even more fun!