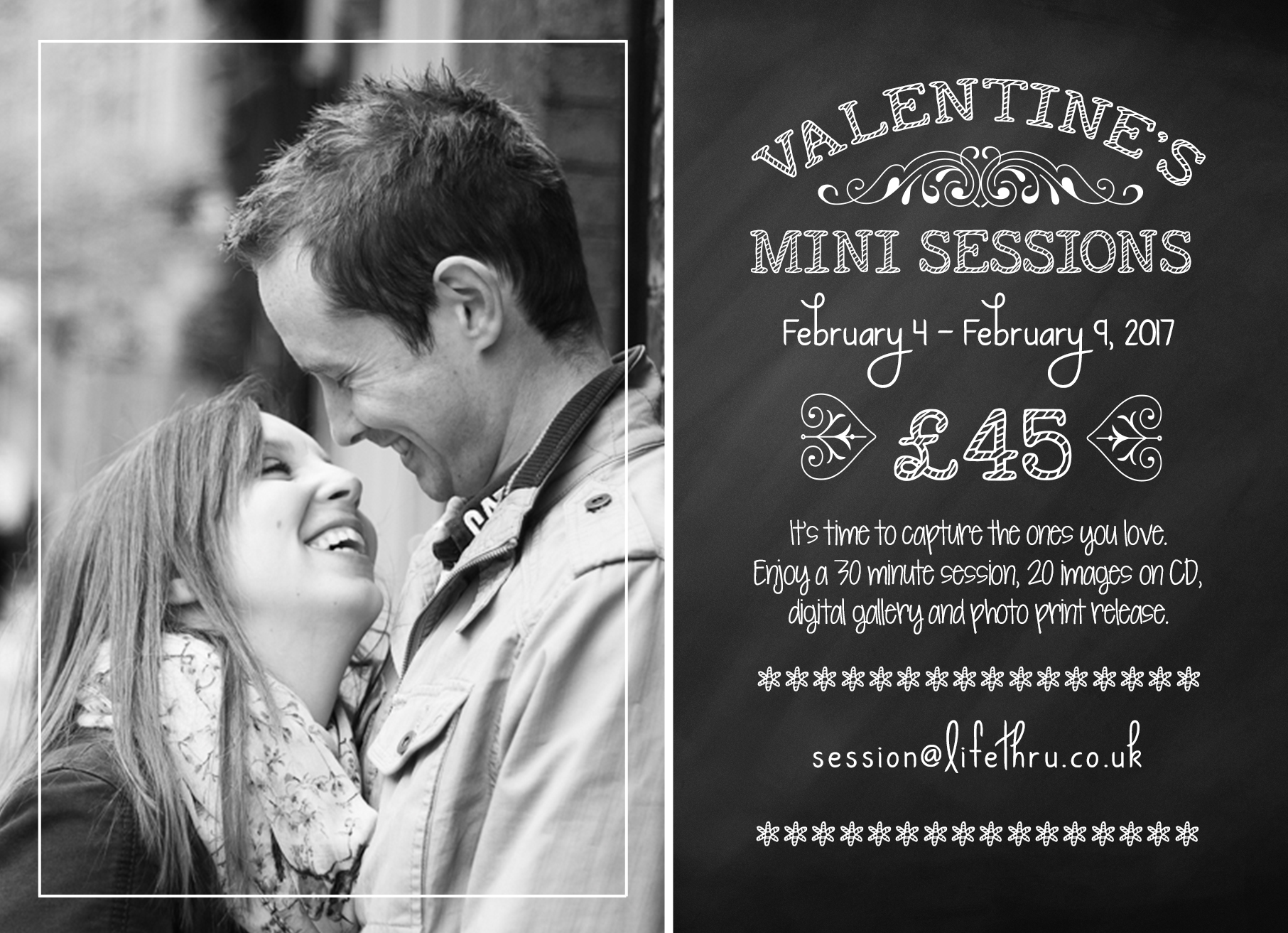 [vc_row][vc_column][vc_column_text]Hey you! Yes you! Have you sorted out your Valentine's present yet? No? Well, look no further!
Introducing the new Valentine's Mini Sessions. You will receive a 30 minute session along with 20 edited images on a CD. You will also receive access to your own private digital gallery that's password protected.
Sessions are available from 4th February through to 9th February, just in time for Valentines.
Interested? Then go to the contact form, fill out your details, and I will be in contact with you.
Looking forward to speaking with you soon!
Ian[/vc_column_text][/vc_column][/vc_row]